About the Academy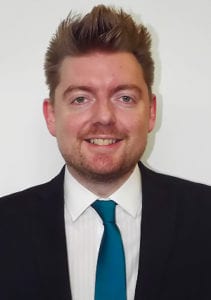 We are a growing sixth form with impressive facilities and grounds in the centre of Tamworth.
We are privileged to be the starting point of adulthood for young people in our town; we don't just see sixth form as the end of school life – it's the bridge to further education and exciting, challenging work.
At Tamworth Sixth Form we offer a wide range of courses and qualifications that universities and employers really value. Many of our students move on to top universities but we know this isn't for everyone. We also offer a strong selection of sought-after professional options leading to apprenticeships and careers.
Our students are young adults and we trust them to study in the way that works best for them. Outside of lessons they choose how they want to learn, whether this is working in groups in our state-of-the-art library or taking the opportunity of some quiet revision at home.
We are increasingly finding that students are choosing to come to us from outside Tamworth as well as from within the town. Our aim is to be truly accessible to everyone, but to create an exclusive offer to each of our students.
Please don't hesitate to get in touch if you would like to visit us. I look forward to meeting you.
Greg Williams,
Director
Ethos & Culture
Student learning, attainment, achievement and well being are at the centre of strategic thinking, planning and actions.
A 'can do' attitude is actively promoted and prevalent throughout the Academy.
There is a culture of success where achievement is rewarded and celebrated.
Underpinned by high aspirations and ambition for both students and staff there is an expectation for everyone to be determined and have a desire and commitment to continuously improve.
The independent status of the Academy is fully embraced to encourage self confidence, a pro-active approach and taking responsibility for one's own actions whilst enabling rapid and appropriate response to changing circumstances.
About The Trust
Landau Forte Charitable Trust was established in 1989 and now operates 6 Primary, Secondary and Sixth Form Academies across the Midlands. Our education model and over 20 years of experience operating an innovative and forward thinking educational organisation has become the DNA from which more Landau Forte Academies have been developed.
We are passionate about educating children across the 4 – 19 age range. It is our intention to make a positive difference to the lives of young people with the ambition of securing the best education possible for them.
For more information about the Trust and our academies, we encourage you to visit the Landau Forte Charitable Trust website.
Contact details for the Trust can be found at the end of the Academy's Contact page.
Trust Resources
Annual Report & Accounts
Association Documents
Directors & Trustees
| | |
| --- | --- |
| Martin Landau | President of the Trust, Principal Founding Sponsor, Board of Directors and Trustee |
| Mike Davies, OBE | Chair of the Board of Directors and Trustee |
| The Hon Mrs Olga Polizzi, CBE | Deputy Chair of the Board of Directors and Trustee |
| The Hon Sir Rocco Forte | Founding Sponsor, Board of Directors and Trustee |
| Margaret Bell | Board of Directors and Trustee |
| Rosemary Morgan | Board of Directors and Trustee |
| Terence Ousley | Board of Directors and Trustee |
| Alex Polizzi | Board of Directors and Trustee |
| Simon Shooter | Board of Directors and Trustee |
| Keith Doble | Board of Directors |
| David Shore | Board of Directors |
| Leah Charlesworth | Board of Directors |